SCORE POSTING
The posting of scores is essential to have accurate GHIN index numbers for a club's membership. Thus, the GHIN index is essential for maintaining equity in competition among members. Members are required to post all scores for all valid rounds played including scores for other tournaments they participate in.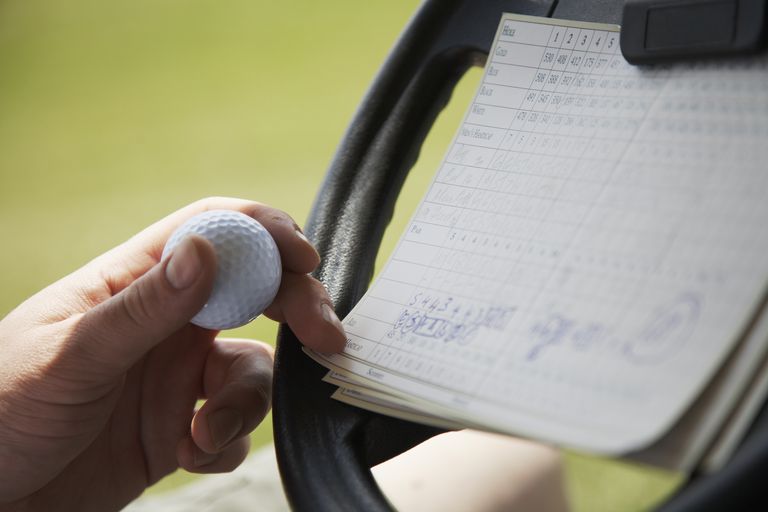 Members must post ESC scores within 48 hours of the round or prior to the next GHIN handicap revision, whichever comes first.

HANDICAP ADJUSTMENT
For those members that do not regularly play in DMVVGA events but also play consistently below their index in our tournaments, the handicap committee, along with the Board's approval, will follow the same standard that is set for the USGA, by following the Pope of Slope formula (Pope of Slope) for an index reduction. This reduction will remain in place for 90 days and will be reviewed every 90 days. The handicap committee will lift a modified handicap index when subsequent scores posted to a player's scoring record produce a lower handicap index or is no longer needed.
VIOLATIONS
Violation of the posting rule will incur a penalty of index reduction for the upcoming tournament. Members also need to adjust their score using ESC prior to posting their score. Additionally, your tournament scores must post as a "T", for tournament scores.

• In order to maintain pace of play and to allow for blowup holes, golfers will have a second chance for competing the remainder of the round, DMVVGA allows a maximum of 10 at any given hole.

• Posting scores higher or lowever than actually played is never allowed and will be viewed as an attempt to manipulate handicap index.

• The assessment of penalties to handicap record will vary depending on the severity of the violation. "penalties" can include the posting of penalty scores to violator's record, modification of violator's handicap index, and ultimately for repeated violations, the suspension of tournament participation privileges.
• Posting scores late (after a handicap revision takes place) at a minimum, will result in a modification handicap index to reflect the correct index had the score been posted on time.
In all situations, the assessment of a penalty and or the modification of one's handicap index can be appealed. Appeals are made to the handicap committee in writing (info@dmvvga.com, email is the preferred method). After Committee review, you will be notified of the Committee's decision

EQUITABLE STROKE CONTROL
| | |
| --- | --- |
| Course Handicap | Maximum Number |
| 9 or Less | Double Bogey |
| 10-19 | 7 |
| 20-29 | 8 |
| 30-39 | 9 |
| 40 And Above | 10 |